Who We Are
The Supplant Company develops and scales system-wide solutions to the food industry's most systemic problems.

We do this by turning agriculture's most abundant renewable resources (side-streams like corn cobs, oat hulls and wheat straw) into replacements for the world's most pervasive ingredients. Because of this, the ingredients we produce are healthier, more sustainable, and highly scalable.

We're building the ingredient platform on which the world's biggest companies are building the healthier and more sustainable products of tomorrow.

Because of its unique scalability, this is the only way many of the food industry's global problems will ever be solved.

Our multi-patented science spans technology, biology, botany, manufacturing, nutrition and application. By owning the science from start to finish, we see the opportunities to make a difference that others don't.

Our first ingredient, Supplant™ Sugars from Fiber, is already shaking things up.

And our journey has only just begun.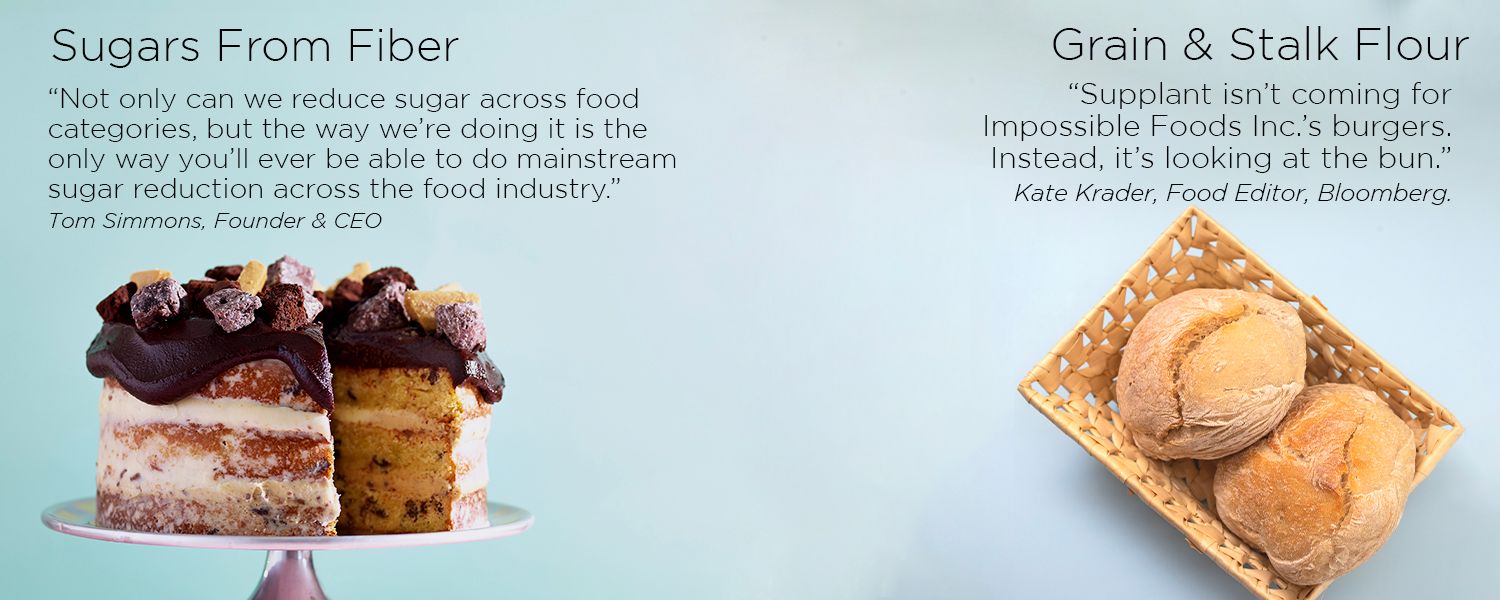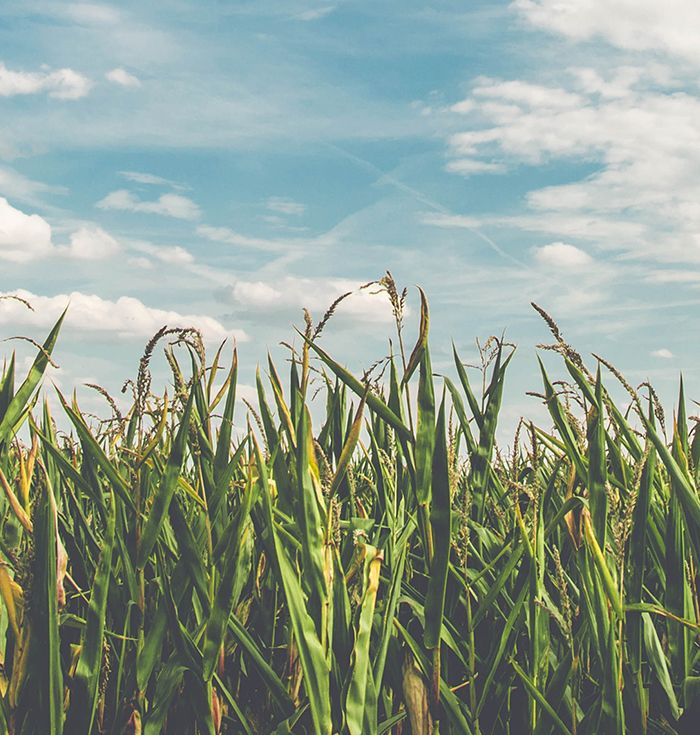 Our Mission
Our food system isn't delivering. (1) It isn't healthy, (2) it isn't sustainable, and (3) it struggles to provide for our growing population.
By producing superior food ingredients, we're creating a better and brighter tomorrow, for everyone. We're remaking the foods we all love to be better for our health, our planet, and our future.
The ability to deploy systemic solutions to make food more nutritious, more sustainable, and more abundant, without having to grow a single extra crop, is a necessity. The Supplant Company makes it a reality.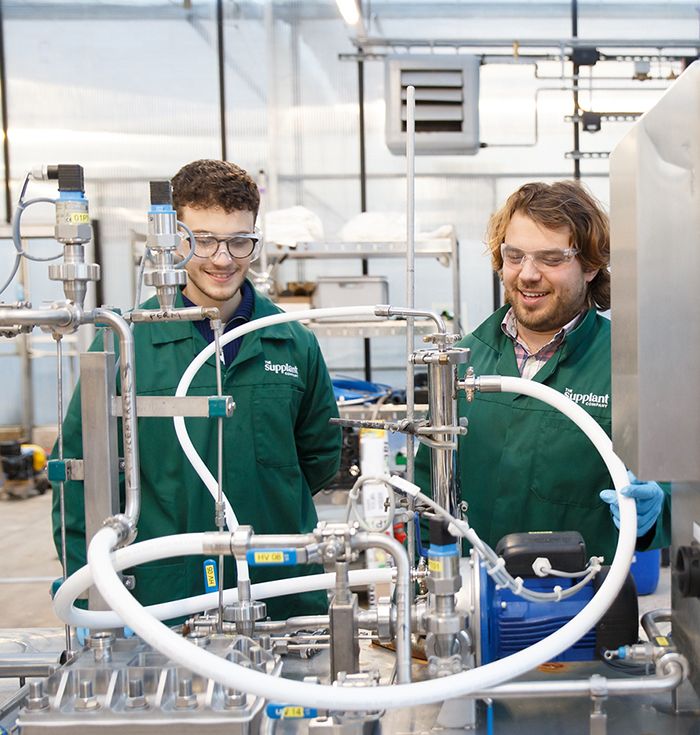 How We Do It
Our Ingredients from Fiber are made from agricultural sidestreams, like oat hulls, corn cobs and wheat straw. We call these fiber-rich parts of crops "The Forgotten Half of the Harvest."
There are more of these side-streams produced every year than all of the grains, beans, sugars and starches combined, and they are typically underutilized. This makes them agriculture's most plentiful, renewable resource.
By upcycling this plant fiber into new ingredients, we can make more nutritious, more sustainable and more abundant food for our growing population.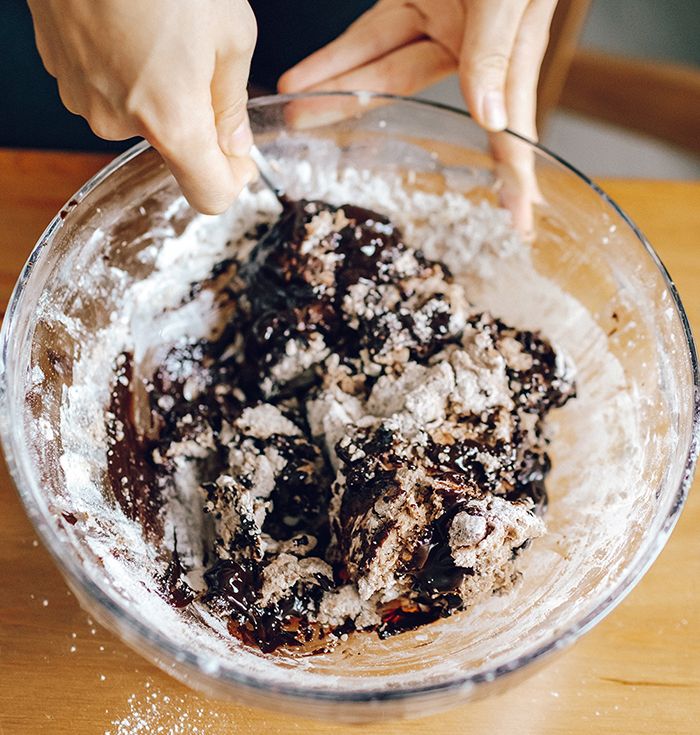 Our Products
Our unique patented science allows us to make new ingredients from fiber-rich agricultural sidestreams.
Due to the inherent scalability of our technology, our flagship product, Sugars from Fiber, is the only way we'll ever be able to replace sugar across mainstream food categories. As well as being upcycled, it has fewer calories, a lower glycemic response compared to glucose, and is prebiotic. It's the perfect way to enjoy the foods we love, but made better.
To start, together with Michelin-starred Chef Thomas Keller, we crafted Sugars from Fiber into a range of indulgent products... Not only are we deep science pioneers, we're flavor fanatics too!